1 Schlof, Bobbeli, Schlof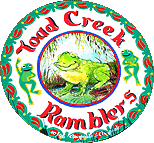 The Toad Creek Ramblers perpetuate old time musical traditions. They play a variety of instruments, including fiddle, banjo, guitar, autoharp, and bass. They specialize in old-timey, folk, country, gospel, bluegrass and hoedown music.
They can be booked for all kinds of affairs, from private barn dances to public festivals.
Keith is an expert on Pennsylvania German music, dance, instruments, and folklore. He plays a variety of string instruments, tells some of the world's best stories and jokes, and does lively kid's shows. He calls and teaches hoedowns, and leads the Toad Creek Ramblers (who play an even greater variety of instruments, as there are more of them.)
At Christmas, he IS the Belsnickel, the Pa. German Santa Claus.
Contact us via email at keithbrintzenhoff@gmail.com or via phone at 484-336-9639
Upcoming Events
Gallery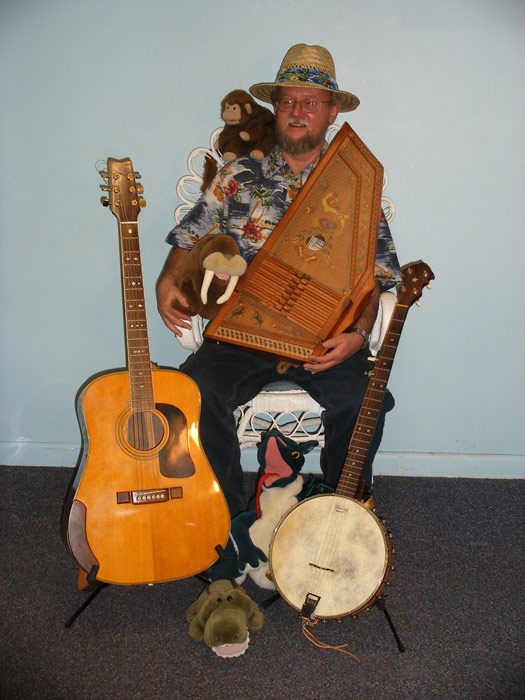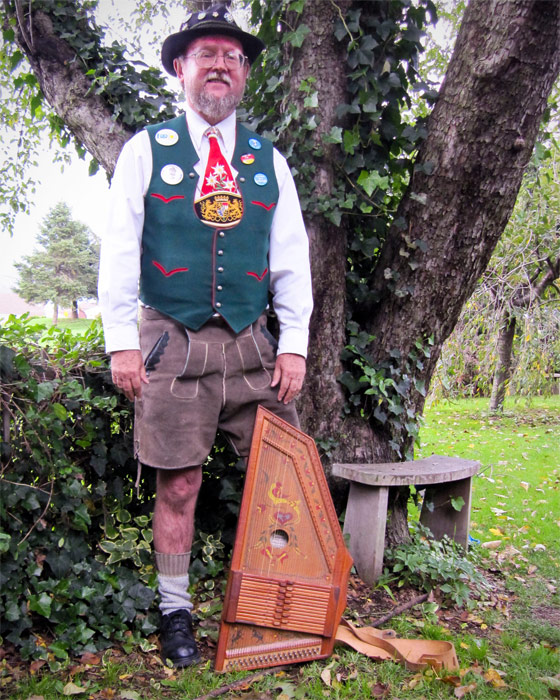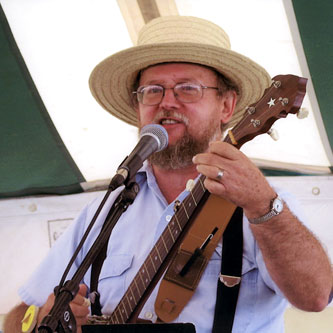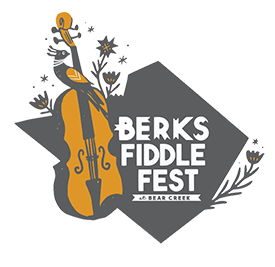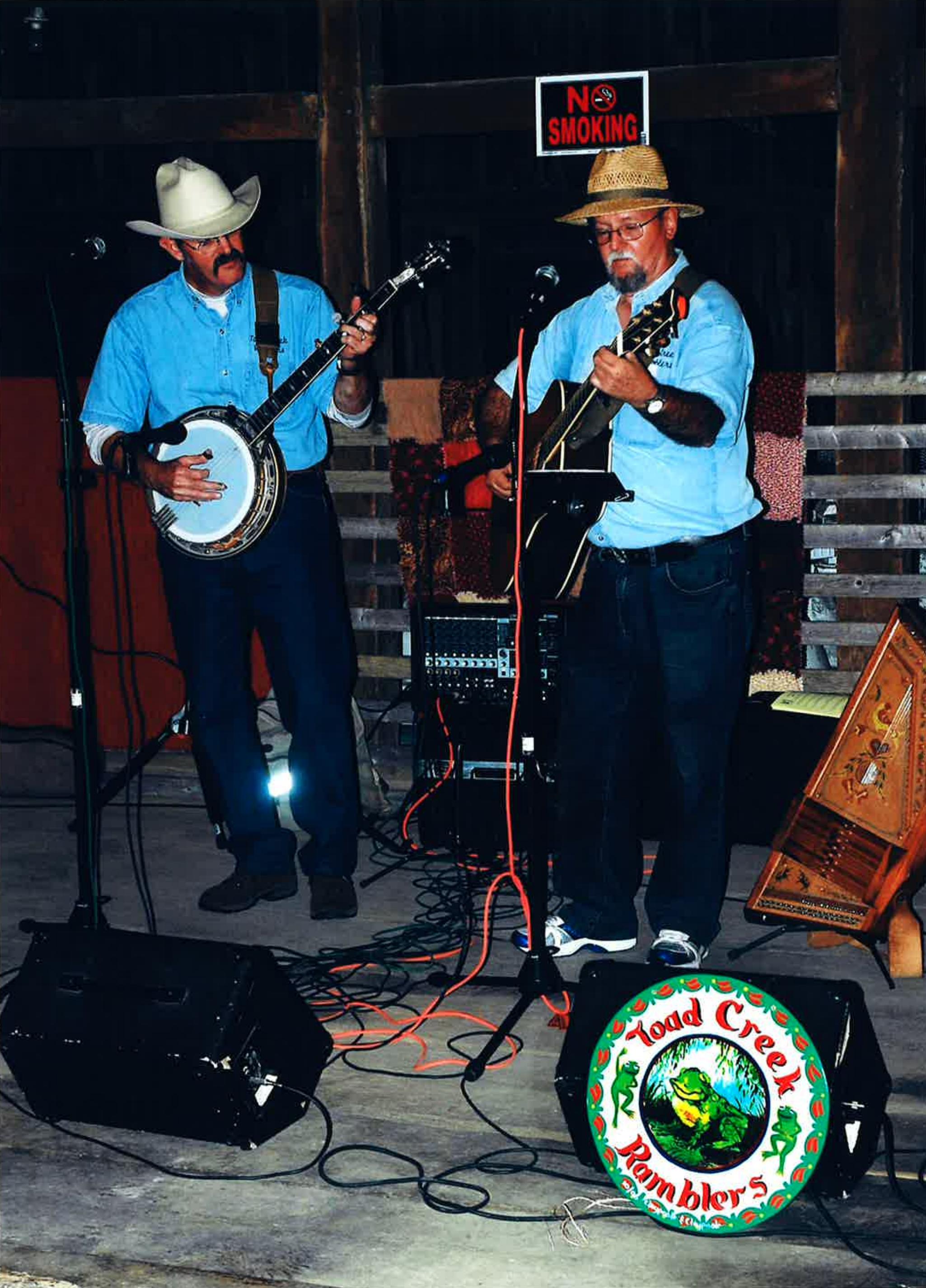 Toad Creek Duo
Half the band for half the price! More jokes and stories with autoharp, guitar, and banjo or fiddle. Almost too much fun for only two guys!
Speaker Resume
Keith Brintzenhoff was a Commonwealth Speaker for the Pa. Humanities Council (and in their TV series) for 10 years His topic was Pa. German music, dance, instruments, culture, folklore, and language. He was, and still is, a school teacher, with a B.A. in Sociology from Albright College, and a Masters in Elementary Education from Kutztown University (and many more credits). He taught Pa. German language (with culture, folklore, and history) as a 3 credit course for 3 years at Kutztown University. He studied autoharp with some of the best in the world, and was consultant for the one built by Folkcraft Instruments of Connecticut. He has investigated the mountain dulcimer and it's Pa. German connections, and discussed this with the researcher who did his doctoral dissertation on this instrument. He also plays guitar and banjo. He is musical advisor for the Kutztown Folk Festival, founder, emcee, music coordinator, and band leader for the Berks Fiddle Fest, as well as a performer. Included in his many performances are: Hershey Museum; Historic Schaefferstown; Der Dutch Peddler Homecoming (Ohio);Berks County Heritage Festival; Lyons Fiddle Festival; Mayfair; Mercer Museum Folk Festival; Reading Liederkranz; Landis Valley Farm Museum; Musikfest (Bethlehem);SEVEN tours in Germany (some with partner and/or band);700th anniversary of Switzerland Fescht in his ancestral home town of Brenzigkoffen;. Included also are many appearances on radio and TV, in the US and Germany, plus 3 C.D.s, and music for several videos and films.
PA Dutch Music and Folklore
From mostly educational to mostly entertaining, see and hear in person the music, instruments, and dance of the Pennsylvania Germans, using guitar, autoharp, mountain dulcimer, banjo, spoons, nose flute (?), and a few others. Edification, entertainment, and amazement with stories and songs.
Hoedowns
Have a private or public hoedown/square dance/barn dance with live music (or CD). Simplified instructions to complex dances, small or large groups, good in school programs.
Belsnickel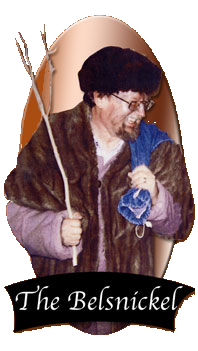 The PA Dutch Santa Claus, a mean and cranky old guy, with switch and a bag of goodies. Just like they did it in the good old days, spoken in PA Dutch (with English translation.)
Heavy on the acting, light on the humor.
Can also include a reading of the hilarious PA Dutch "Night Before Christmas" (in English), and/or a reading of the ORIGINAL translation of "'Twas the Night Before Christmas," in PA Dutch, done in 1880 Reading.
Programs / Themes
Pa. German (Dutch) music, instruments, and dance; history, demonstration, and performance; in costume; speaker on these subjects for 10 years, and in their TV series, for the Pa. Humanities Council; educational and entertaining
Entertainment: Songs and stories in English and Pa. Dutch, with string instruments, to match your audience; featured at the Kutztown Folk Festival for over 30 years
Belsnickel: The Pa Dutch Santa Claus, in costume, in Dutch, with English translations, plus "The Pa. Dutch Night Before Christmas," (in English), and a few other very interesting choices
Kids songs and stories, in English, with string instruments; on Kid's Stage at the Kutztown Folk Festival (many years), Mayfair, and other festivals
German / American songs and stories, in 4 languages: English, German, Dutch, and dumb.....; with string instruments
Civil War songs and stories, in authentic clothing, all authentic
Irish / American songs and stories; real Irish and Irish / American
Train songs: always on the right track.....
Patriotic: a big variety, including military
Gospel: of all kinds, some included in other programs
Cowboy/Western: all types, including the WHOLE version of Clementine
Colonial: from the early, and pre, USA
Christmas: of all kinds, sacred and secular, with no Belsnickel, plus much culture
Dr. Witzelsucht: A Pa Dutch comedian,just like Prof. Schnitzel,in formal attire, with lots of humor and music (including banjo), Appeared at Kutztown Folk Festival many times, Berks County Fersammling, Berks County Heritage Festival, Shartlesville Anniversary Festival, Groundhog Lodge #1, PennMArt Festival (Allentown Fairgrounds),and on BCTV in Reading. Presentation can be entirely in Dutch, or mostly in English.
All above programs include string instruments (autoharp, banjo, mountain dulcimer, and/or guitar, depending on the program), education, and humor
Past Performances
Kutztown Folk Festival (solo and duo, all stages, over 30 years)
Landis Valley Harvest Festival (duo)
Frontier Culture Museum of Virginia
Northwestern Lehigh Elementary School Fall Festival (hoedowns)
Berks County Heritage Center (solo, duo band)
Goschenhoppen Folk Festival
Mercer Museum Folk Festival (duo)
Berks Fiddle Fest (formerly Lyons Fiddle Festival), founder, emcee, music coordinator, band leader, performer
Pa. German Cultural Heritage Center (Easter on the Farm, Heemet Fescht, Christmas on the Farm), Kutztown University
Daniel Boone Homestead (duo), and Christkindelmarkt
Quiet Valley Living HIstory Farm
PennMart Festival (Allentown Fairgrounds)
Schwenkfelder Museum/Library
Ephrata Cloister
Lancaster County Historical Society
Mt. Gretna Summer Concerts (duo)
Berks County Fersammling (board member, main speaker, 2017)
Christkindelmarkt, Bethlehem
Strawberry Festivals (duo)
Grundsow Lodges (duo, band, main speaker-GL#1, 2017)
FIVE tours in Germany, one in Switzerland (solo and band)
MANY Historical Societies, libraries, retirement homes, senior centers, including Country Meadows (Wyomissing,Wescosville, York)
MANY hoedowns with band or CD
Teaser/trailer for "Blue-eyed Six" major film
Square dance consultant for 5th novel by Mrs. Mangum (North Carolina)
MANY radio and TV appearances, U.S. and Germany
Pa. Humanities Council speaker; one of 24 chosen for their 2 year TV series for the Pa. Cable Network
Pa. German C.D.; Kutztown Music C.D; Sampler C.D. (sent upon request)
German Language Classes
Public classes offered occasionally at various sites in Berks County, and private ones also possible. Please contact me directly by email or phone.
Honors and Awards
International Artist (performer) of the year, as Dr. Witzelsucht; Hiwwe wie Driwwe (German-American newsletter), Summer, 2020
Calendar cover : Pa. German German Cultural Heritage Center, 2018
Lifetime Achievement Award/Certificate, Culture and Language: German/Pennsylvania Association, 2017
Pa Dutch Culture and Language, as Dr. Witzelsucht, Kutztown Folk Festival, 2016
Music, Culture, and Belsnickel, to Keith and Karlene Brintzenhoff; Oley Fersammling, Nov., 2014
Pa. German Music and Culture, Keith and Karlene Brintzenhoff, Gliederfescht, Kutztown University, 2014